Our menu is composed of fresh products, mainly locals,
​ NO PRESERVATIVES



only the best

FRESH PRODUCTS
BEING OUR BESTS
Our variety of food is offered to you everyday.
You can choose from healthy breakfast option, to the bacon or pastry option! Our identity is a mix between France and Argentina, blending the flavors of 2 continents, receiving you with a touch of Europe and the warmth of South america.

​Come give us a try and see why the locals, (Ticos or expat for that matters) are our regulars. We have a full menu of over 30 different handcrafted options.
​Your mouth will thank you later.


come in
HOURS & LOCATION
Panadería Artesanal
Plaza palma, av. pastor diaz
Jaco, Costa rica
​(506) 2643 6413
Powered by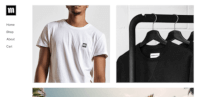 Create your own unique website with customizable templates.